The popularity of steel structures lies in their practicality and the wide range of their flexible use.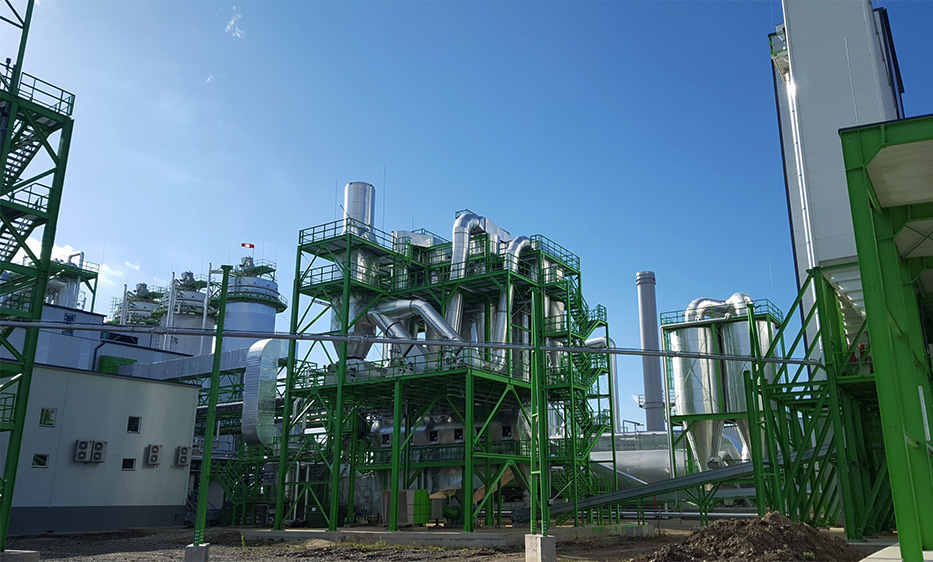 Why choose Vass Acélcsarnok?
We have a large experience in the field of industrial steel structures, technological steel structures, steel structures for machines and building, as well as in secondary steel structures of buildings e.g. railings and stairs, moreover, in designing and manufacturing steel portals for traffic structures.
We also undertake the planning for the production of individual steel structures. With our decades of expertise and state-of-the-art design software, we strive for seamless quality as a matter of fact for all of our projects.
Manufacture of steel halls
The construction of a steel hall is the most complex task as far as steel structures are concerned.
We specialize in the production of lightweight steel halls tailored to individual needs. We were facing and fulfilled many professional challenges meeting our customers' commissions in recent decades.
The basic advantages of a lightweight steel hall are
The fast manufacturing and assembly process
The ability to further fit and expand the structure
Proven durability
Cost-efficiency
Optimal shaping for large spaces and sizes
Our clients include a wide range of economic actors. The agricultural, industrial, commercial, sports, educational, logistics halls and office buildings we did manufacture and construct for them show a wide range of applications for these steel structures.
We do both the planning and statics ahead of the production of steel halls. Our designers and engineers work to ensure that even the most technical undertakings and investments are made on a favorable budget.
Our double-hulled production halls are equipped with cranes and state of the art machinery. Our reliable and hard-working employees carry out the production processes as a well-trained and united team.
With the comprehensive equipment we put out in our production halls, we can keep the entire production process under the same roof. Without wishing to be exhaustive, our park of machinery consists of a CNC-controlled edge bending machine - with a roll plate stripper -, a CNC-controlled 6x2m flame cutting machine, a purlin production line, band saws, CO welding machines, abrasive blasting equipment and paint spraying equipment.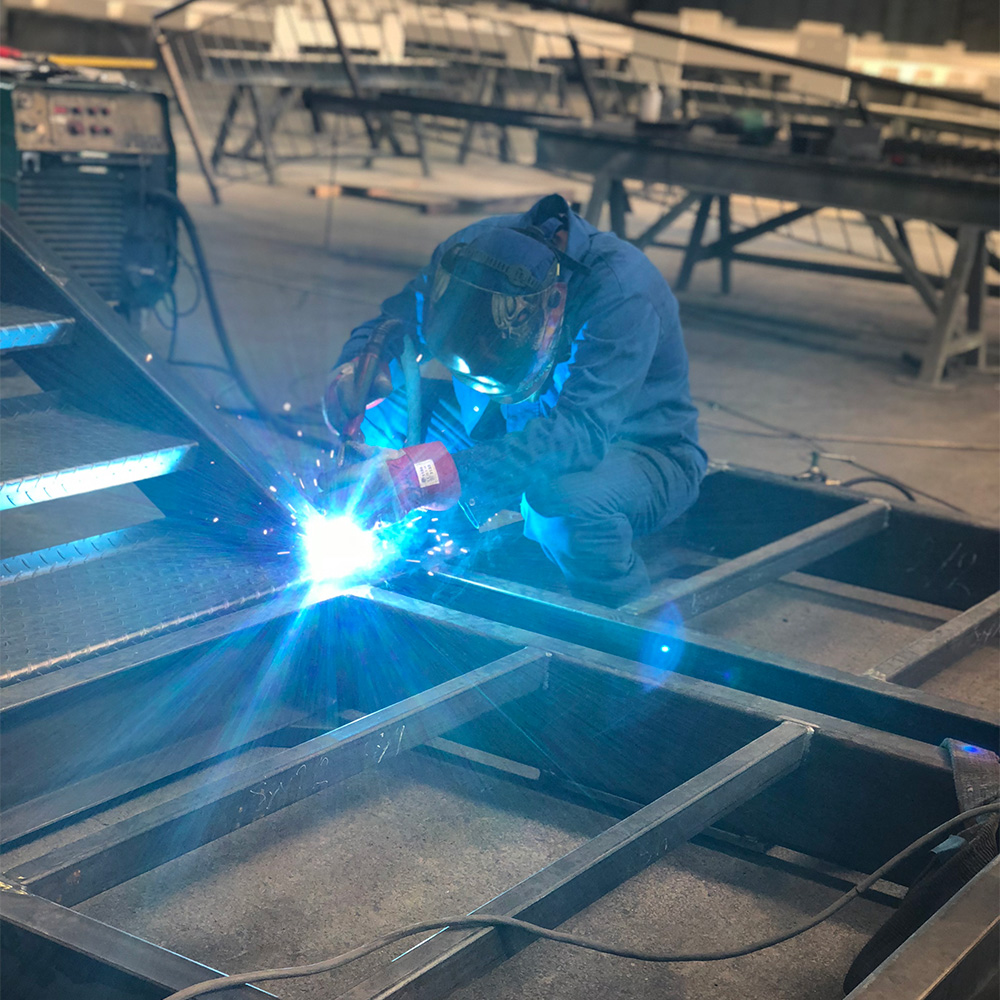 Purlin production
In our purlin production factory equipped with a bridge crane, galvanized, perforated C and Z bars are made in different lengths.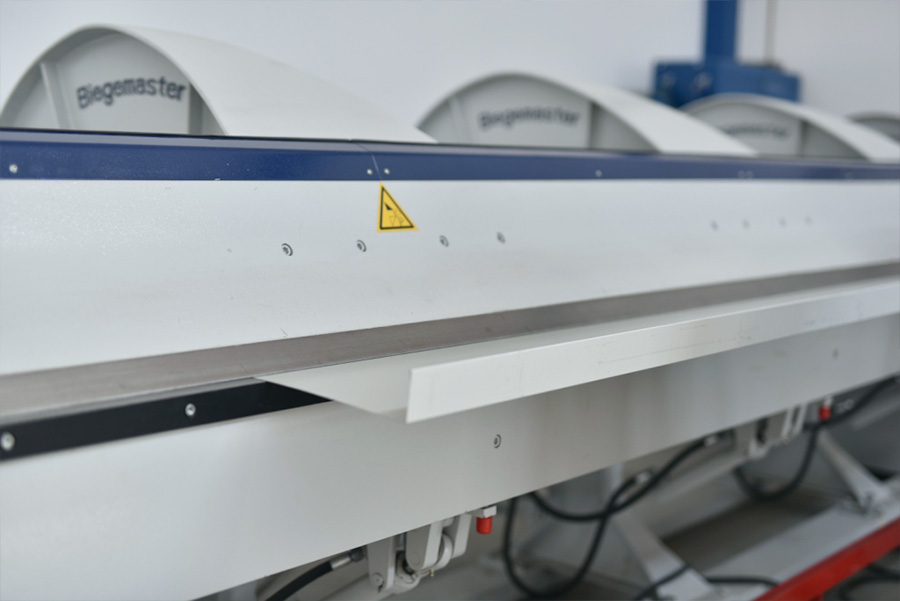 Edge bending
Sheet metal machining is done with a CNC-controlled edge bending machine. We perform bending and transformation of curved building edges, metallic valleys, boxed gutters and individual elements.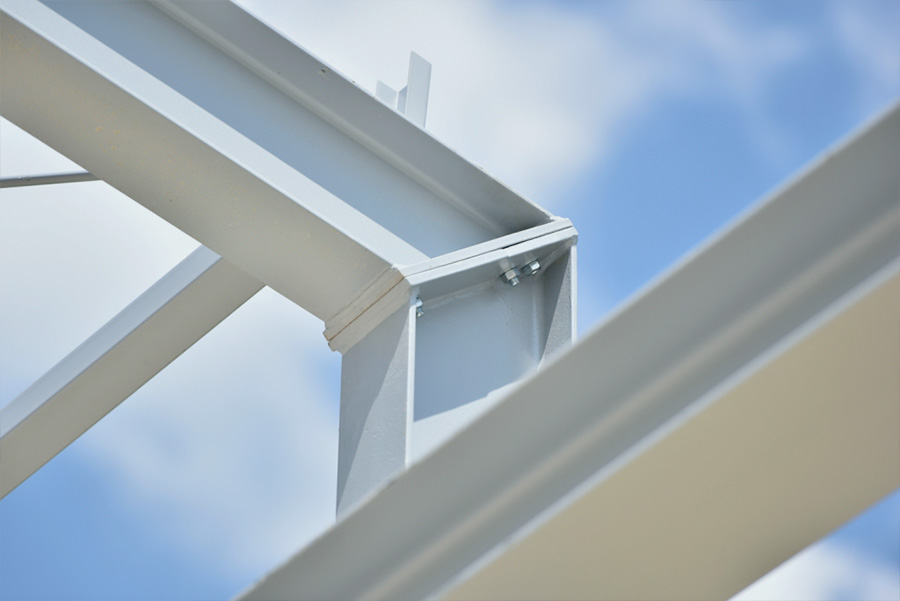 Surface treatment
Our abrasive blasting equipment provides to the steel structures we manufacture a clean metal surface. The structures are then provided with surface protection using spray technology.
Quality and safety
Quality products can only be made from quality materials, using state-of-the-art tools, with the help of a highly skilled workforce.
Our company is committed to delivering the best quality at a high professional level.
In order to guarantee high quality, our company operates in compliance with the requirements of the complex quality system of standards MSZ EN ISO 9001:2015 on quality management, MSZ EN ISO 3834-2:2006 on welding, and MSZ EN 1090-1:2009+A1:2011 on steel structures. The surveillance of the quality management system is performed by Márton Szakértő Iroda, and the review of factory production control is performed by EMI-TÜV SÜD Kft.